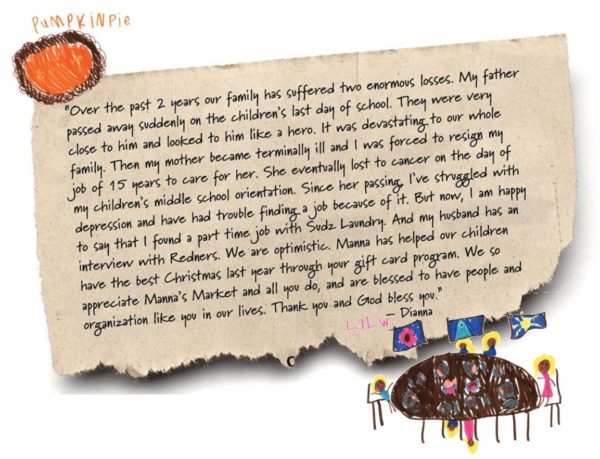 Dear Friend of Manna,
Since 1981, Manna has been a place of hope for so many struggling neighbors like Dianna and her family. This holiday season at North Penn Commons, we are able to more deeply impact our neighbors with new initiatives like the Common Grounds Food Service to Employment Program. This program offers new job skills training in the food and accommodations industry that can transform lives with sustainable employment opportunities. This holiday, we hope you visit our Common Grounds Café where every dollar is reinvested into the training program. Thank you for making a difference with Manna. Please accept our deepest appreciation for your caring and generous financial gift this holiday season. 
With sincere thanks from the Manna team,
Suzan Neiger Gould
Executive Director
PS:  Thank you again for your generous gift.  Click here to donate.