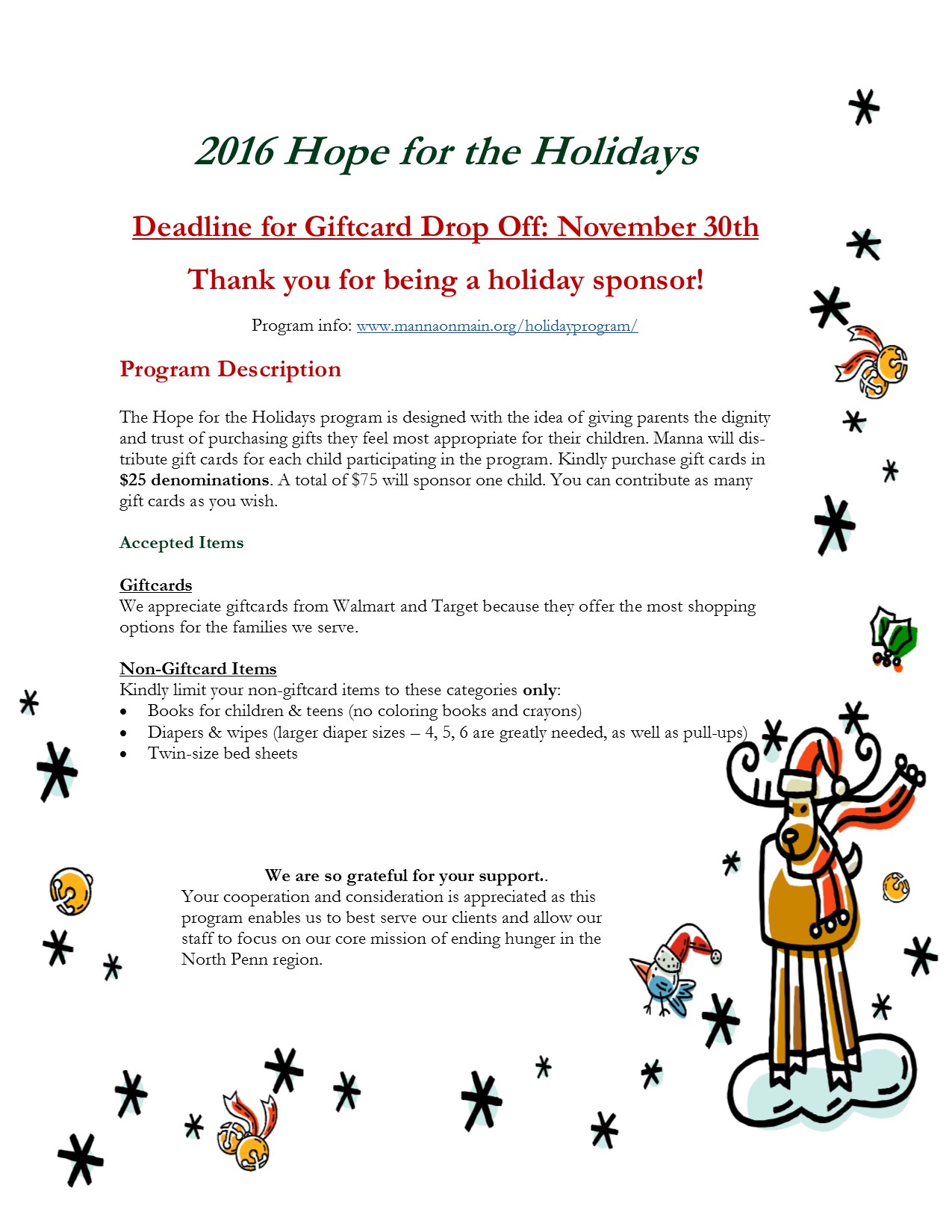 Click here to read about the families you are helping!
To Become a Donor
1. Fill out a donor form here.
2. Giftcards and gifts can be dropped off at Manna anytime during administrative business hours: Monday – Friday 9am-5pm by November 30th.
3. If you have a large quantity of gifts or need to drop off outside of those hours, please contact paige@mannaonmain.org.
Click here for our Hope for the Holidays FAQ