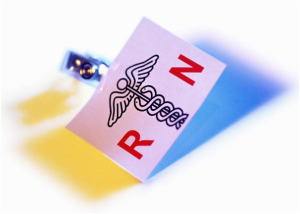 Christina lost her job due to layoffs. She applied for unemployment, and although it helped, it wasn't enough to feed and care for her family. With three teenagers at home, food went quickly! Soon after, her adult son called to share that his family had been evicted. He had been struggling for months after being let go at his company. They needed a place to stay; Christina offered her home.
As the days went by, Christina became increasingly overwhelmed. She was falling further behind on bills and could no longer afford basic food needs for her family. She came to Manna in crisis.
We welcomed Christina to our pantry and helped her shop for food. She was relieved to know that her family would be fed. With Manna resources in place, she renewed her efforts to find a job. Over the summer, Christina found an open nursing position and called us to share that she got the job! We helped her pay a few outstanding bills so that she could have the fresh start she needed. Today, Christina and her family are doing much better. Although challenges lay ahead, they no longer need Manna's help. Christina is feeling hopeful for the first time in awhile.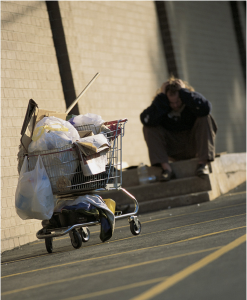 When he lost his job, Ben struggled for months to pay his rent. Eventually, he was evicted and became homeless. He searched for jobs to get back on his feet, but it was difficult to find anyone who would hire him. Ben started coming to Manna for meals; he felt hopeless.
We spent time getting to know Ben and encouraged him to keep looking for employment. After a few months, he found a part-time job! We were able to help Ben with the security deposit for a boarding room. With a place to finally call home, Ben felt hopeful again. He now has two part-time jobs and shops in our food pantry to get by until he has enough saved to be independent. For Ben, the days ahead seem bright.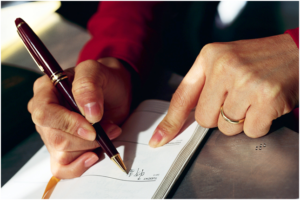 Serena came to Manna in crisis. Her boyfriend had left her with a mortgage and bills beyond her monthly income. She was able to get by for awhile with her savings, but then she lost her job. Panicked, Serena called Manna for help.
We welcomed Serena to Manna and helped her shop for food in our pantry. This past summer, she joined our job readiness class. Serena updated her resume and learned new interviewing skills. After several rounds of one-on-one skill building and job interviews, Serena found a job that she loves! She no longer needs Manna's help, but will always be grateful for the care provided.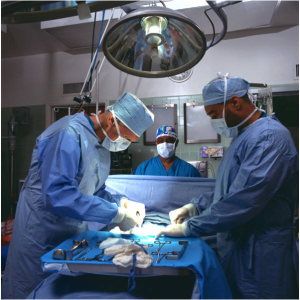 When we first met Saa and Oretha, they had been struggling for awhile. Saa had been sick for five years, and was waiting for a kidney transplant; he couldn't find a donor. Eventually he was too sick to work. Oretha worked when she could, but the jobs were sporadic due to caretaking. With two children at home, the money she earned didn't last long. Oretha came to Manna for help, and started shopping in our food pantry each month. Her family stayed with friends as they could no longer afford their own apartment. The days were becoming very difficult.
But then…Saa's doctor found a donor! A woman in California was donating her kidney in honor of her step-father who needed a transplant but for whom she wasn't a match. Miraculously, Oretha was a match for this woman's step-father! They could each donate their kidneys to help save their loved ones.
The medical expenses were significant. Manna called area churches for help, and with the support of several congregations, raised part of Saa and Oretha's rent for their new apartment so that they could have enough to cover the medical bills. The surgeries were a success! Today, Saa, Oretha and their children are doing well.
When asked to share her story, Oretha was thrilled. She hopes that others will feel empowered to get involved and help those in need. She knows that extraordinary moments like this are possible when our community comes together.
Some of these names have been changed to protect individual confidentiality.