Welcome! Your contribution to Manna on Main Street will help feed and care for the hungry in the North Penn region.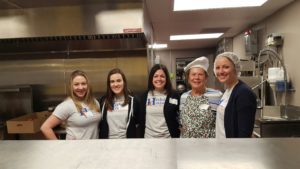 If you're interested in investing in a non-profit that addresses our community's emergency food needs, Manna is a wonderful fit for your charitable interests. We also provide emergency financial aid and education programs to help lift individuals up beyond hunger to self-sustaining opportunities. We encourage you to learn more about our programs and the impact that your tax-deductible donation will make by clicking here.
To make your donation to Manna, please click here for a variety of options. Thank you very much for joining our region's fight against hunger! We are grateful for your support and partnership.