2015 Race Sponsorship is now open!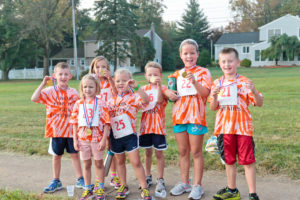 This is our 5th Annual Race to Help End Hunger in the North Penn Region! The 2015 race event is on Saturday, October 10. We have added an exciting piece to this event – a 5-mile course option, to go along with our 5K, 1-mile fun run, and shopping card challenge. We expect over 500 participants, plus volunteers and community members.
>> We invite you to consider sponsorship of this great event: View the sponsorship levels & benefits!
For more information, please contact Paige Harker at Paige@mannaonmain.org or 215-855-5454, ext 24. Thank you very much for your generous support of Manna and neighbors in need!
>> Why support Manna?  Click here to learn more about Manna's impact in our community.
Thank you to our 2015 Race Sponsors & Supporters!







In Kind Sponsors
Arnold's Way
Astro Tent
Dunkin Donuts
Green Street Luxuries
Keystone Fellowship
Lehigh Dairy
Life is Good, North Wales
Massage, Wellness & Beyond
Mental Block
MOYO
North Wales Running Company
PennSuburban Chamber
Swirled Peace
Trader Joe's
Wawa
Wholistic Fitness
Yum Yum Bake Shop