2015 Race Sponsorship is now open!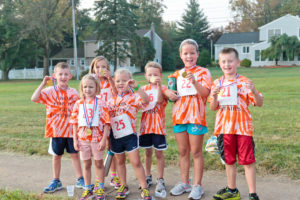 This is our 5th Annual Race to Help End Hunger in the North Penn Region! The 2015 race event is on Saturday, October 10. We have added an exciting piece to this event – a 5-mile course option, to go along with our 5K, 1-mile fun run, and shopping card challenge. We expect over 500 participants, plus volunteers and community members.
We invite you to consider sponsorship of this great event!
Sponsorship Levels (pdf)
For more information, please contact Paige Harker: Paige@mannaonmain.org or 215-855-5454, ext 24. Thank you very much for your generous support of Manna and neighbors in need!
Thank you to our 2014 Race Sponsors & Supporters!

 




Champion Sponsors
Jog Sponsors
Stanley P. Jaskiewicz, Esq.




In Memory of Steve Gadon




Runner, Lawyer, Friend
Stride Sponsors
Race Supporters
Race Friends
Community Friends
Constance Lezenby Architects LLC
Del Val Controls
Elm Terrace Gardens
Foulkeways At Gwynedd
Gwynedd Square Nursing Center
Holiday Inn Lansdale
Horizon Waste Service
Hutchinson, Gillahan & Freeh, P.C.
Jillamy, Inc.
Murray's Tire & Auto Service
North Penn Animal Hospital
Rudolph Clarke, LLC
Szekely Chiropractic
The Physical Therapy and Wellness Institute
The Rotary Club of Harleysville
The UPS Store
Thomas Insurance Group Inc
Tyco Fire Protection Products
Food Sponsor, In-Kind Sponsors, & Vendors
LIVE BAND! 47th & Heark
Arnold's Way
Art Dept. Studios 
Astro Tent Rental
Audrey Ditzler Photography
Costco
Green Street Luxuries
Keystone Fellowship
Lee's Hoagie House
Life is Good
Mr. Tire, Lansdale
North Wales Running Company
North Penn Under Ten
Produce Junction
SERVPRO
Seven Stars Farm
Sky Zone
Swirled Peace
Total Body Fitness
Trader Joe's
Wawa
Wholistic Fitness
Younger and Son Floral Wholesale