We are honored to partner with such outstanding
Corporate Champions in our community!
These companies have generously invested in Manna's mission and services, helping to end hunger in the North Penn region with financial gifts, volunteer service and food donations. Thank you very much for your commitment and leadership!
2016 Corporate Champion Sponsor Information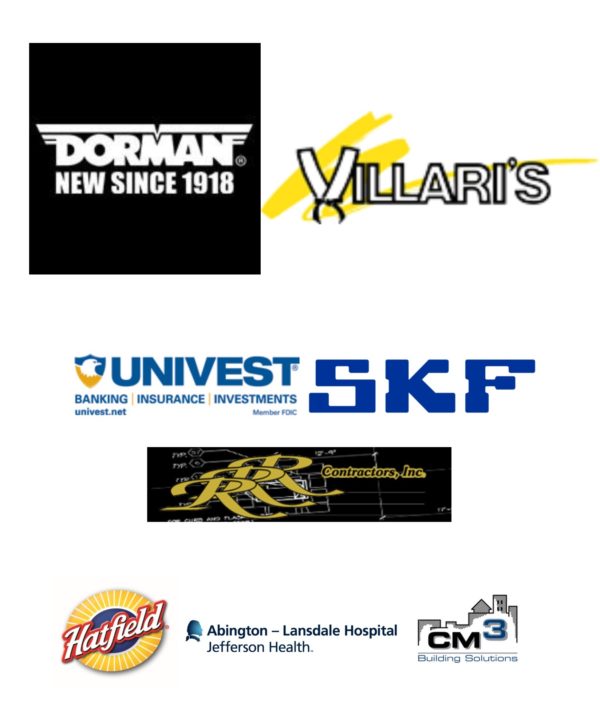 Become a Corporate Champion of Manna on Main Street and join our region's fight against hunger!
Company Benefits:

Attract new business with customers who value corporate social responsibility (CSR).
Engage and retain employees who appreciate CSR investments.
Develop team building and leadership programs around scheduled volunteer initiatives.
Develop and enhance relationships with customers, suppliers and networks.
Generate positive publicity, media opportunities and community connections.
3 Reasons to Invest in Manna:
#1 Backyard Impact
Manna on Main Street is a leading and most accessible emergency food providers in Montgomery County, open seven days a week to serve those in need.
#2 Basic Needs
No one should go hungry, yet food insecurity is a significant concern in our community. Together, we can provide food for the needy among us.
#3 Life-Changing Impact
Your investment helps families in emergencies, providing food when tables are bare, and hope during difficult times!
Join us! Contact Paige Harker, Manna's Development Officer, to learn more: paige@mannaonmain.org or 215-855-5454, ext 24.