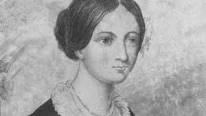 The Florence Nightingale Challenge is a friendly competition among area businesses to raise financial support for Manna through company fundraisers. In the spirit of Florence Nightingale, a celebrated social reformer, we encourage local companies to host fun, creative fundraisers to help neighbors in need. Whether you raise $10 or $10,000, your service makes a difference in our community. Join the Challenge today!
Ask colleagues, employees or customers for fundraiser ideas. Have fun brainstorming!
Plan your fundraiser details and mail this completed form to Manna.
Our Media Sponsor, The Reporter, will highlight this Challenge with a feature May ad and story. Individual fundraisers will be spotlighted through print and/or online promotion.
This Challenge is year-round, from May 1, 2016 – April 30, 2017. Hold your fundraiser anytime during the year!
Please let Manna know if you would like a representative to attend your fundraiser. We would welcome the opportunity to lend our support and share our mission with participants.
Manna will announce Challenge winners at the closing awards ceremony.
Need a fundraiser idea? We have some to share…
Start casual Fridays at the office with $5 per week to participate.
Donate 10% of your sales for one day, one month or more.
Host a basketball tournament or start a softball league with participation fees supporting Manna.
Coordinate an employee pot luck and collect donations.
Host a charitable golf outing or fun run.
Raffle off an extra personal day, a gift card or fun prize to help Manna.
Launch a Facebook campaign and donate $1 for each new "like."
Create an employee or client contest – be creative
For more information, please review the 2016-2017 Florence Nightingale Challenge materials or contact Paige Harker at paige@mannaonmain.org or 215-855-5454, ext 24. Thank you!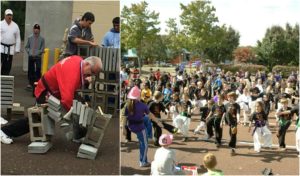 Our deep thanks to our Honorary Challenge Chair, Harry Pfister, Owner, Villari's Self Defense Center, for another successful year!
——————————————————————————————————————
10th Annual Florence Nightingale Challenge Participants
These local businesses have stepped up to the challenge of helping to end hunger in our community. Please support their events and campaigns. Together, we can feed and care for more neighbors in need!
Upcoming Events (see event details under their name below):
Advantage Real Estate
In June, 2016, Advantage Real Estate had a car wash for Manna. %50 of the proceeds of donated to us.
Ancient Order of Hibernians
The 13th Annual Golf Outing was held in June, 2016 and the event benefited Manna.
Asian Legend
Asian Legend will be holding a one day fundraiser for Manna. The day is still being decided. Check back for updates 844 W Main Street, Lansdale
Blessings Family Hair Care
Stop in for a hair cut and donate to Manna! The collection can portable and can be moved no matter where you sit. 310 W Main Street, Lansdale
Clean House Recycling, LLC
Donate your old clothing to Clean House Recycling and their donate to Manna. Be on the lookout for the big green bins to drop your clothes in! 1691 Bethlehem Pike, Hatfield
Chuck E Cheese
Chuck E Cheese will be holding monthly fundraisers are their location (1210 Bethlehem Pike, Montgomeryville) starting in July. Stop by and see them!
Delaware Valley Dance Academy
TDB, 515 Bethlehem Pike, Colmar
Dorman Products
Dorman Products will host the Dorman Helps Car Show, scheduled for April 29 2017. 100% of proceeds go to Manna to end hunger in our backyard!  3400 E Walnut Street, Colmar
Dr. Drill, Istructor, Inc.
Dr. Drill held a private fundraising event in October 2016. Donations of the event were given to Manna. Thank you so much for your generosity.
Frank's Pizza
Drop by for some yummy food and donate your spare change to Manna – the collection can is on the counter by the register. 802 W Main Street, Lansdale
Freedom Credit Union
TBD – check back in February, 2017, 626 Jacksonville Road, Ste 250, Warminster
Friendly Food Mart
Pick up last minute items from Friendly Food Mart and drop some change into the Manna collection can located at the register 801 W Main Street, Lansdale
Golden Scissors
Golden Scissors will be raffling off vendor baskets through the first of the year. Baskets contain homemade jewlery, tupperware, LulaRoe clothing and more. Tickets are $3 each or 2 for $5 or 6 for $10. There is also a Holiday Cheer Basket. Tickets for that are $10. Stop in over the next couple of weeks to purchase tickets and support Manna. Stay tuned for a date for drawing a winner! 600 W Main Street, Lansdale
Green Street Luxuries
Green Street Luxuries held a raffle for Manna in October 2016. They raffled off spa services and products. 100% of the proceeds was donated to Manna. Raffle of spa services & products. 617 W Main Street, Lansdale
Harmony Promotional Solutions
Harmony Promotional Solutions donates to Manna throughout the year to help fulfill our mission of ending hunger in the North Penn region.
High Note Vocals Voice Studio
High Note Vocals will be having a Benefit Concert for Manna on February 26 at 4pm. The concert will be held at  571 Penllyn-Blue Bell Pike, Blue Bell. More details here.
Hollywood Nails and Spa
Head  to Hollywood Nails for a manicure and donate to Manna. Our collection can is by the register at the front door,  809 W Main Street, Lansdale
Lansdale Business Center
The Lansdale Business Center hosted The Community Service Event in June, 2016. They brought together local organizations who provide like changing services, like Manna, for one night of fun. Donations from the event were given to Manna.  650 N Cannon Avenue, Lansdale
Massage, Wellness & Beyond
In June, 2016, Massage Wellness and Beyond had a yard sale to benefit Manna. The event was during Lansdale Day and the proceeds were donated to Manna.  727 W Main Street, Lansdale
Milestones In Music
During the holiday season, Milestones in Musics donates gift cards to Manna for our Holiday Gift Card program. Additionally, they donate financially and in-kind throughout the year.  229 South Broad Street, Lansdale
Minuteman Press
Have all your printing done at Minuteman and donate your spare change to Manna. Our collection can can be found on the front counter near the register.  427 W Main Street, Lansdale
Montgomery United Soccer Club
Montgomery United Soccer Club collects canned goods and gifts cards around the holidays. As the holidays are quickly approaching, please check back for more details!
Mystic Pizzeria
TBD. 515 Stump Road, Lansdale
North Penn Art
TBD. 720 S Broad Street, Lansdale
The North Pennsmen Chorus
The North Pennsmen held their Annual Picnic in June, 2016 and donated the proceeds of their 50/50 raffle to Manna. In addition, the Pennsmen were kind enough to contribute to our Human Chain (of Caring) event in September. PO Box 1401, Lansdale, PA  19446
North Penn Under Ten
TBD.  Check back with us soon!
North Penn VW Mazda
TBD. 165 Bethlehem Pike, Colmar
Olce Pizza Grille
Every fall, Olce celebrates their birthday by donating to Manna! 100% of all the days sales on the decided day is donated to Manna. This year the event was held in September. 3401 Skippack Pike, Cedars
Pedallers Bike Shop
Head into Pedallers Bike Shop for all your biking needs and to donate to Manna. The collection can is right by the register so you can't miss it! 807 W Main Street, Lansdale
Philly Pretzel Factory
Grab a delicious Philly pretzel and donate to Manna. The collection can is located in between the case of pretzels and the register. 330 W Main Street, Lansdale
PJ Auto Parts
Need to pick up a part for your car? Don't forget to donate to Manna while you're paying for your items. The Manna collection can is near the register at PJ's. 820 W Main Street, Lansdale
Premier Designs
TBD.  Check back with us soon!
Reading Harbor
TBD.
Reimenschneider Insurance Agency
Reimenschneider Insurance will donate $5 to Manna for each new referral to our office from a current client from June 2016 to April 2017.  642 E Main Street, Lansdale
Rita's Italian Water Ice
Rita's Water Ice held a fundraiser for Manna in August, 2016 at their Lansdale location. Proceeds from the night were donated to Manna.  214 N. Broad Street, Lansdale
Round Guys Brewing Company
TBD. 324 W Main Street, Lansdale
Skippack Stylekrafters
Skippack Stylekrafters held a fundraising night at Justin's Carriage House in October, 2016. Proceeds from the event were donated to Manna.
Swirled Peace
Drop in for coffee or frozen yogurt and donate your leftover change to Manna. The collection can is located near the register in the front of the building. 711 W. Main Street, Lansdale
Total Body Rehab
Totaly Body Rehab hosted a Cinco de "Mayo" celebration for Manna. It was a patient appreciation event with a 50/50 raffle and collection of mayonnaise for our pantry and kitchen. 1101 S Broad Street, Lansdale
Wave Reviews Salon and Spa
Wave Reviews will be having a bake sale for Manna during the Mardi Gras Parade on November 19th from 12-3pm at their location: 425 West Main Street, Lansdale. Stop by and grab a treat!
West Main Diner
Head over for breakfast, lunch or dinner and donate to Manna! The collection can is located in between the pastry counter and the register! 805 W. Main Street, Lansdale
West Point Deli Plus
Stop in for a sandwich on your way to work and drop some extra change into the Manna collection can! The can is located by the register for your convenience. 794 Sumneytown Pike, Lansdale
Yanni's Gyros
In the mode for Greek food? We'll see you at Yanni's! And while you're there drop some coins into the collection can for Manna! 213 W Main Street, Lansdale