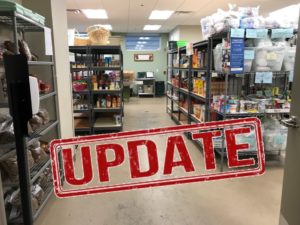 Beginning July 31, Manna's Market hours will be:
Monday: 6:00-7:30pm
Tuesday: 1:00-3:45pm

 Wednesday: 9:00-11:00am & 4:30-6:00p
Thursday: 1:00-3:45pm
Friday: 1:00-3:45pm
Please note: We have adjusted Monday's hours to allow volunteers and staff more time to set-up and prepare the Market for serving you in the week ahead. Thank you!
Thank you very much for your patience and understanding as we improve the new Market system. Our goal is to provide you with healthy food access and ultimately, increased convenience and service.