What is food insecurity?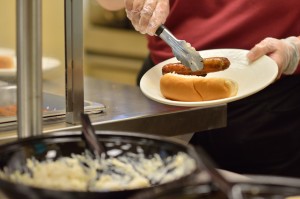 As defined by the United States Department of Agriculture, food insecurity is a household-level economic and social condition of limited or uncertain access to adequate food.1
Hunger is a physiological response to food insecurity, and impacts a child's ability to excel in school, a person's ability to work, and a community's growth and success.1 Learn more about world hunger here.
Manna is committed to ending hunger in our community, and improving food security throughout the North Penn region.
Food Insecurity in Our State & Community
In Pennsylvania, nearly 1.6 million people, or one in eight, are food insecure.2
In Montgomery County, 10% or more than 80,710 individuals are food insecure; 13.2% are children.3 
Poverty limits food options for many. In Montgomery County, 6.1% of people live below the poverty level;4  approximately 7,500 individuals live in poverty in the North Penn region.5 Although we live in an affluent community, many among us need help.
Learn More About Hunger!
To learn more about hunger in our region, state and nation, we suggest visiting these websites:
World Hunger: http://mannaonmain.org/world-hunger-news/
Feeding America: http://feedingamerica.org/
Greater Philadelphia Coalition Against Hunger: http://www.hungercoalition.org
Philabundance, Hunger 101: http://www.philabundance.org/resources/hunger-101/
Click below to access reports on food insecurity in Montgomery County.
The Hunger and Food Safety Net System
State of Hunger: Pennsylvania
1The Hunger and Food Safety Net System, The Food Trust, 2013
2State of Hunger: Pennsylvania, Greater Philadelphia Coalition Against Hunger, 2013
3Feeding America, Map the Meal Gap, 2016
4 US Census, 2008-2012
5 Greater North Penn Community Needs Assessment, 2012