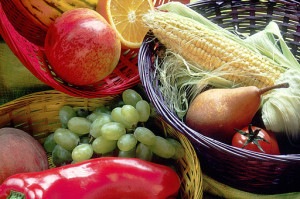 You can drop off food any day of the week!
Below are food items that our Market can use this time of year, but if you are holding a food drive, we will accept any and all non-perishables.
(updated 2/15/2018)
We are striving to provide healthier options in our Market. Please consider donating low salt/low sugar and whole grain items.
Immediate Needs: We have an abundance of Green Beans and Corn Please consider the items below instead
• Canned Asparagus, Spinach, Mushrooms or Olives
• Cleaning Supplies (Windex, Soft Scrub, Pine Sol etc)
• Tomato, Bean or Vegetable Soup
• Canned Meat Tuna, Chicken, Spam, Ham ,Clams
• Unsweetened Canned Fruit
Non-Food Needs:
– Diapers, baby wipes and baby hygiene items (shampoo, lotion,  powder)
– Toilet Paper, Tissues, Paper Towels
– Laundry Detergent
– Razors
– Deodorant
– Shower gel and Hand Soap
– Feminine Care
– Hair Care Items- Shampoo and Conditioner-Brushes
– Cleaning Products (bathroom cleaner, window cleaner, laundry detergent, dish soap )
– Lotion, Lip Balm, Vaseline
Other foods needed in general (in no particular order):
•Canned Meats (Spam, canned ham, canned seafood )
•Cereal
•Spices (salt, pepper, garlic )
•Canned Soups
•Dried Fruit (raisins, apples, dates )
•Tomato sauce/diced,whole tomatoes
•Pasta varieties
•Rice
•Canned Fruit
•Condiments (ketchup, mustard, mayo )
•Breakfast Cereals Oatmeal and Pancake Mix
• Dry or Canned Beans, Baked Beans, All other Beans
•Peanut Butter & Jelly
•Canned Carrots, and other vegetables (we are blessed to have plenty of green beans and corn)
•Special dietary non-perishables: gluten-free and nut-free; low-sodium; heart healthy products
•Fresh Fruit (apples, oranges, potatoes, and other fruit/veg that has a good shelf life)
•Frozen Meats (household size is best, but bulk is ok)
If you are holding a food drive, we will take any and all non-perishable foods, diapers, baby food and formula, personal care items, and pet food. We prefer to not to accept soda, candy and junk food.
To learn more about Manna's food needs, please contact Britt Peterson: Britt@mannaonmain.org.
Learn how to hold a food drive for Manna!
Get information about our food donation drop off.