You can help our neighbors in need!
Please consider making a financial gift to Manna to help feed and care for the hungry in our community.
Donate to Manna through PayPal clicking the button above, or contribute through JustGive. 
You can also mail your donation. Kindly make checks payable to 'Manna on Main Street'
Send to:
Manna on Main Street
PO Box 763
Lansdale, PA 19446
Your gift will help neighbors like Janine…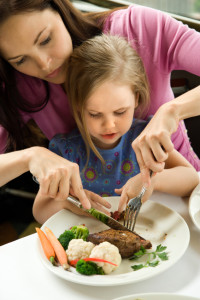 Each morning, Janine wakes up with chronic pain in her hands and feet.  Due to her disability, she is unable to work. Janine relies on her husband who makes enough to barely pay the rent and bills.  She says that if it weren't for Manna and food stamps, her family wouldn't have enough to eat.  Janine is so grateful for Manna.  Despite the chronic pain, she travels to Manna by foot and public transportation to shop in the food pantry so that she, her husband and 12-year old daughter have enough food on the table.  "We couldn't get by without you," Janine says earnestly.  Also, when Janine's heating bills mounted, Manna's Emergency Financial Aid program, which pays directly to providers, was able to help Janine and her family stay warm.  Janine especially appreciated the opportunity that the holiday gift-card program provided for her 12-year old daughter.  She said that the program helped her daughter experience the joy of Christmas.  "Thank you so much.  We appreciate everything you do."
With your support, neighbors like Janine have help and hope during challenging times!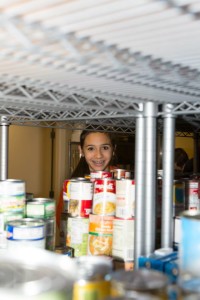 Your donation makes an IMPACT in our community! With your help this past year, Manna…
• Distributed 476,585 pounds of food to 1,026 households in need;
• Provided 35,636 meals to the working poor, the elderly and the homeless;
• Assisted individuals with more than $90,380 in emergency financial aid with the support of community partners;
• Served individuals through our education program, which include classes such as 1:1 Budget Counseling, 1:1 Job/Resume Counseling, Administrative Training, Budgeting and Finance, workshops in Community Resources, Computers, Creative Writing, Insurance, Interviewing and Resume Writing, Job Readiness, Job Search and Professionalism.
(FY 10/1/14-9/30/15)

Thank you very much for your financial investment in our mission! We wisely use your donations to support our growing emergency food services. Below are examples of the impact your donation could make.
Learn more about Manna's financial position. Please click here for our most recent audit and Form 990 or review Manna on Main Street's rating on GuideStar.
Our FY14-15 audit is currently in process, with reports available in late winter 2016.

There are so many ways to give to Manna! Here are just a few ideas to help others…
Designate a gift to Manna through the United Way.
Manna on Main Street is a proud partner agency of the North Penn United Way and United Way of Greater Philadelphia and Southern New Jersey. You can make a one-time contribution or give throughout the year to Manna through convenient payroll deductions. To contribute directly to Manna, select "Manna on Main Street" as your charity of choice. Thank you!
Make a tribute gift.
Consider a gift to celebrate those special occasions – birthdays, anniversaries, weddings, and graduations. Or, make a gift in memory of a loved one. Manna will send a letter to notify your designated person(s) of this special tribute.
Donate your vehicle, boat, RV, or camper and Manna on Main Street will receive the proceeds from your sale! Click here to learn more.
Enroll in your workplace giving campaign.
Join your company's campaign to help others and designate your gift to Manna! Ask your employer if they will match your designation. Many employers sponsor matching gift programs. Request a matching gift form from your employer and send it completed with your gift (Our Employer Identification Number, or EIN, is 23-2287252). The impact of your gift to Manna could be doubled or possibly tripled! Some companies even match gifts made by retirees and/or spouses.
Donate clothing, furniture or household goods to Impact Thrift Stores and benefit Manna and other partner charities. You can make a big impact in our community through these gently used donations.
Give a gift of appreciated stock or securities. Please contact Manna's Development Officer, Paige Harker, Paige@mannaonmain.org or 215-855-5454 to discuss this generous donation.
Name Manna in your estate plan.
Leave a lasting legacy and advance the lives of people in need by including Manna on Main Street in your will or estate.
Host a fundraiser for Manna!
Raise money and share our message with a fundraiser at your home, office, school, club, or faith community. We'll help you think of creative fundraisers and provide materials and information to share. Please read our fundraising policy.
Join the Florence Nightingale Challenge and highlight your business as a Manna supporter!
Click Here to Make a Recurring Monthly Donation, or fill out the form below for a one time donation.