New Opportunities. More Services.
Greater Care of our Community.
What is the North Penn Commons?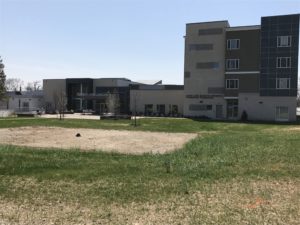 The North Penn Commons is a vibrant, public center for every generation to live, learn, volunteer and thrive together – socially, physically, intellectually and spiritually. It is a partnership between four nonprofit organizations to create a center dedicated to celebrating the dignity of every member of our community. At North Penn Commons, community members have easy access to programs, services and facilities that foster intergenerational connections and promote the health and wellness of every member of the North Penn community.
This new campus is home to Advanced Living Communities, which includes 60 affordable independent living units for seniors; a larger, upgraded space for Manna on Main Street to operate our soup kitchen, choice food pantry, education programs, and the Common Grounds Cafe; The PEAK Center, which offers programs to help older adults live independently and remain active; and the North Penn YMCA, which will be upgraded and expanded to house a zero-entry family pool, a six-lane multi-purpose pool, new locker rooms, and modern program spaces. The campus is connected by an all access lobby that serves as the hub of activity for all residents, members, clients and community members. The North Penn Commons is located at 606-608 E. Main street next to the North Penn YMCA.
How will North Penn Commons help…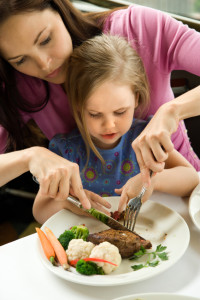 Neighbors in Need
For the individuals Manna serves, North Penn Commons will offer access to free or low-cost fitness services, and new education and recreational activities in an open and stigma-free environment. Our seniors will be able to apply for low-income housing through Advanced Living Communities as well as participate in senior specific activities and programs through The PEAK Center. This partnership presents significant opportunities for the individuals and families we serve, addressing needs beyond food to improve sustainable living.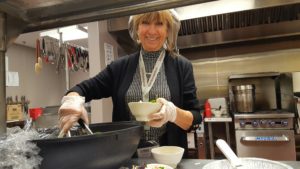 Manna on Main Street
For the first time in its 34-year history, Manna will generate earned revenue by providing food services for The PEAK Center and Common Grounds Café. Tenancy in North Penn Commons will provide a larger and better equipped facility while significantly reducing overhead; the shared IT, maintenance, utilities and infrastructure costs will further reduce our overhead. Revenue-producing and cost-saving opportunities will directly benefit our clients by freeing up financial resources to develop and support programs and services.
This groundbreaking collaborative promises to strengthen our capacity, and that of each of our partners, to create a national model of inclusive program delivery benefiting our clients and all those who enter North Penn Commons.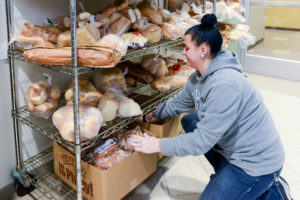 Our Community
Historically, Montgomery County has been a center for commerce, economic growth and a high standard of living. Today, the county is experiencing rapid population growth, an expanding racial and ethnic profile, and an aging population. As the family composition of the North Penn region rapidly evolves, the community is responding with creative, enriching programs and resources to best serve our changing demographics.
The founding partners of North Penn Commons have come together to provide access to services that not only meet basic human needs – affordable housing and adequate nutrition—but also provide universal access to health and wellness programs and lively outlets for social engagement. North Penn Commons benefits all members of our community by providing one-stop shopping for a broad range of services that:
Meet critical needs for affordable senior housing;
Reduce barriers and improve access to critical healthcare services;
Offer enhanced fitness and health programs for the entire community;
Promote independence of older adults;
Foster a spirit of volunteerism by providing shared volunteer opportunities;
Offer access to services that improve the quality of life for community residents;
Facilitate genuine intergenerational relationships;
Use philanthropic resources effectively; and
Help achieve the major goals of the Borough of Lansdale revitalization plans.
North Penn Commons combines the strengths and distinct capabilities of the founding partner organizations to collaborate on programs, provide better access to critical social services and use financial and volunteer resources to most effectively serve the residents, members, clients, volunteers and visitors of North Penn Commons.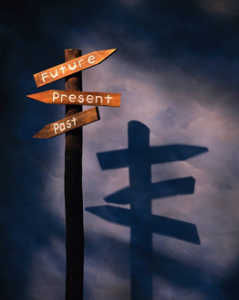 What is the timeline for the North Penn Commons and Manna's move?
Manna's leadership has thoughtfully considered this opportunity for more than three years. At the start of our discussions, North Penn Commons was merely a vision and hope for our clients and community. In April 2012, Manna moved to 713 W. Main Street to serve more individuals in need with the dignity of greater space and services. We anticipated that would be a temporary facility to further our capacity and service while planning for the North Penn Commons. We are delighted and deeply grateful to call North Penn Commons home as of October, 2016. To learn more about the campus and activities happening at NPC, please visit the North Penn Commons website.
What are the project costs and how is North Penn Commons being funded?
The North Penn Commons is a $27 million project with an innovative funding formula that includes low income housing tax credits, county and state funding, and a $5 million collaborative capital campaign: One Four All Campaign. To contribute to the One Four All Campaign, please click here. Thank you for your generous support and investment in Manna's future!
Our deep thanks to the wonderful donors and supporters who have already contributed to North Penn Commons. Our special thanks to the North Penn Community Health Foundation for its leadership, investment and community commitment.
To learn more about this exciting opportunity, please visit the North Penn Commons website or contact Manna's Executive Director, Suzan Neiger Gould, 215-855-5454, ext 13.
Thank you very much!